Hawaii Web Design and More…!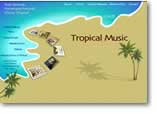 Aloha and Welcome to Mauka Makai Web Services your complete Hawaii Web Design, Marketing, Consulting and Hosting for more than 10 years in Honolulu, Hawaii.
We have had the privilege to serve Hawaii's business and non-profit community for the past decade and we are always amazed at the spirit and dedication of the entrepreneurs and community servants that we get to work with.
We believe the right persons are attracted to the right Web Design Company for them. Learn more about us and see if we are right for you.
Hawaii Web Marketing , Its All About Delivering Results
How would you like to double your revenue from the web? We have done it for others and we can do it for you!
EPAID stands for Envision | Present | Attract | Interact | Deliver
EPAID Is Mauka Makai's proprietary web marketing system that is all about delivering consistently improving results.
Whether those results are leads, sales, membership or just interaction, we set measurable goals and we do what it takes to achieve them.
Request a Quote
Don't wait to take your web presence to the next level...(for some of you that means just getting a web presence...for others it means a complete site redesign or web and social media marketing campaign).
Call Bruce D. Campbell, Senior Web Producer at Mauka Makai now at 808.551.1896 for a free personal strategic consultation and quote.
Send an email now.with some information on your project.
We are very quick to respond to all email communication.
mahalo